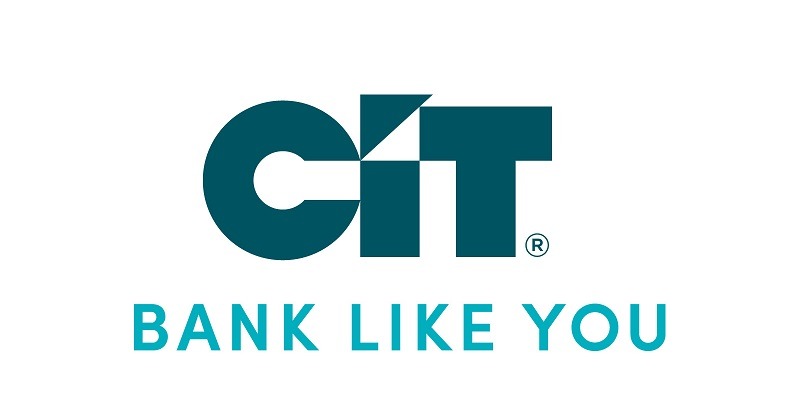 CIT Bank is an online financial institution that aims to earn high yield savings, and has various account options to go about it. To find out if CIT Bank is right for you, continue reading this review below.
Since CIT is an online bank, they don't offer checking accounts, but they are dedicated to helping you save responsibly. Their site and mobile apps are easily navigable so you can conduct all your banking on the go.
The interest rates are tiered with each savings account, but they also increase significantly each time you deposit more money.
Savings Account Options
CIT Bank offers two savings accounts, but both can earn competitive interest rates. You can even transfer your savings to other CIT accounts or other bank.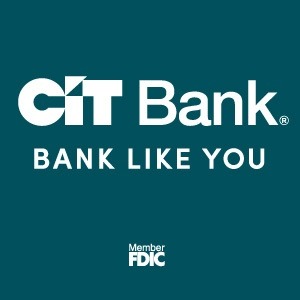 With the CIT Bank Savings Builders account:
• Get up to $300 when you open an account. Earn $150 with a $25,000 to $49,999 deposit; earn $300 with $50,000 or more.
• Earn a top tier, competitive APY on your money—one of the top savings rates in the nation. Earn 1.75% APY on your funds – grow your savings faster.
• Build a habit of savings. Pay yourself first. Start with $100 per month and build your habit of savings-—all while getting a top rate.
• FDIC Insured
Savings BuilderPremier High Yield Savings
This savings account actively rewards savers while earning a high interest rate. You will need at least $100 to open it.
You can essentially earn an outstanding APY by taking any of these measures:
Have an overall balance of $25,000
Open an account with $100 minimum deposit
Deposit in your account each month
This account earns competitive tired interest rates. You will also need $100 in order to open it.
Interest is compounded daily, so the more you deposit money into this account, the faster it will grow.
There no monthly fees nor minimum balance requirements to worry about afterwards.
Compare Savings Accounts
Discover Online SavingsChase SavingsSMAmerican Express® Personal SavingsUFB High Yield Savings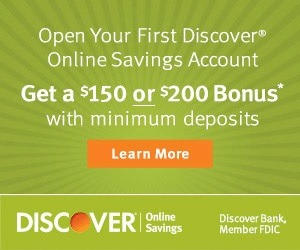 Open a Discover Online Savings Account for all these features:
• Bonus offer applies for your first Discover Online Savings Account
• Earn $200/$150 Bonus with promo code HMB320 by 4/6/2020
• Fund your first savings account with at least of $25K by 4/20/2020 to earn the $200 Bonus
• Fund your first savings account with at least of $15K by 4/20/2020 to earn the $150 Bonus
• Earn high interest rate of 1.50% APY
• No minimum opening deposit, no minimum balance requirement, and now no fees
• Interest on Discover Online Savings Accounts is compounded daily and credited monthly
• Manage your account online or with the Discover mobile app
• FDIC insurance up to $250,000

See advertiser website for full details


With the American Express® Personal Savings Account:
• Earn 1.70% APY on your deposits. Your Personal Savings account earns interest daily and is posted to your account monthly.
• Links easily with your current bank accounts. No need to switch banks.
• FDIC Insured. Your account is insured to at least $250,000 per depositor.
• No monthly fees, no minimum balance.
• 24/7 Account Access


• The UFB High Yield Savings Account offers up to 1.70% APY with interest compounded daily.
• The minimum deposit to open a UFB Direct High Yield Savings Account is only $100.
• This account features access to all of our free online banking tools, all with no monthly maintenance fees.
• FDIC insured to the maximum allowable limit – certificate number 35546.
Money Market Account Options
Money Market accounts allow for a higher yield and gives access to your funds with either checks or a bankcard. CIT Bank has a pretty decent money market that earns high interest.
The CIT Money Market account offers much higher interest rates than the High Yield Savings. It is also considered the most flexible option as well.
Offering a competitive APY for every new account opening. To earn the current APY (see table below), all you have to do is open the account with at least $100.
A notable perk that this particular account comes with is the option to send money through People Pay.
There are no monthly fees or minimum balance requirements to maintain as well.
Compare Money Market Accounts
CIT Bank Money MarketBBVA Money MarketDiscover Money MarketHuntington Business Money Market


With the CIT Bank Money Market Account, you can earn a competitive interest rate and access your money easily.
• Earn 1.80% APY on your funds
• One of the nation's top rates — over 16x the national average.
• Get up to 6 digital transfers/withdrawals per statement cycle
• Save smart and get more for your money
• Higher rates than traditional banks
• Get 24/7 Account Access
• Secure banking features
• Open with as little as $100
• FDIC insured


With the BBVA Money Market Account, you'll enjoy:
• Earn 1.25% Annual Percentage Yield for 12 months for accounts opened
• Earn this exceptional rate on your entire balance
• $25 minimum opening deposit required
• Get a competitive rate, with tiered interest to grow your money faster
• Interest compounds and is credited monthly
• Easily withdraw money in branch & at BBVA ATMs w/no fees
• Enjoy 24/7 online access with Online and Mobile Banking
• Link to your BBVA checking account for Overdraft Protection
• FDIC-insured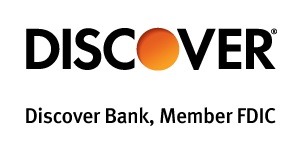 • Get started and open a Discover Money Market Account in 3 easy steps.
• Available nationwide online
• Earn high yields with flexible access to your cash.
• Earn 1.40% APY balances $100,000 and over
• Earn 1.35% APY balances under $100,000
• Open with as little as $2,500.
• No hidden fees. No surprises.
• Easy cash access via debit or check, or via ATM at over 60,000 no-fee ATMs
CD Account Options
CIT Bank offers a variety of CDs, and their CDs are known for earning extremely high competitive rates.
Term CDNo Penalty CDJumbo CD
This type of CD ranges from 6 months to 5 years. You will need $1,000 to open this account.
This CD is only for 11 months, but you won't get penalized for withdrawing your funds.
You can start withdrawing your funds after 7 days of account opening.
You will also need $1,000 to open this account.
Jumbo CDs usually earns a slightly higher APY than any other CD if you manage to maintain a high enough balance.
For CIT Bank's, these terms range from 2 years to 5 years.
You will need a $100,000 deposit in order to open this account.
Compare CD Accounts
CIT Bank CDDiscover CDSynchrony Bank CDBBVA CD


• Available online nationwide
• Earn 1.86% APY on a 12-Month CD Term
• $1,000 minimum to open
• Selection of terms to meet your needs
• A range of choices. Low minimum deposits.
• No fees to open or maintain the account
• Available as Custodial
• Open a CIT Bank Certificate of Deposit Account today!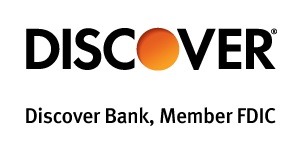 • Available nationwide online, Discover offers CDs with some of the highest & most competitive rates! with select terms as short as 3 months up to 120 months
• Rates ranging from 0.35% APY up to 1.80% APY.
• Opening a Discover Bank Certificate of Deposit is extremely quick and easy.
• Funds on deposit are FDIC-insured up to the maximum allowed by law.
• Start today with a minimum deposit of $2,500!
• Get started and open a Discover CD in 3 easy steps.


With the BBVA 12-Month and 36-Month CD:
• Earn 1.10% APY on 12-Month or 1.00% APY on 36-Month with just a $500 minimum deposit
• The perfect balance between a great fixed rate and flexible money access.
• Access funds, if needed. No penalty.
• No opening or maintenance fees
• Shorter 11-month timeframe and a great APY
• If you need your funds prior to the maturity date, you can withdraw your money — including any interest earned — beginning seven days after the funds have been received. No penalty. No problem. It's the security of a CD with the flexibility to access your funds early if you need them.
Uniform Transfers to Minors Act Accounts
CIT Bank doesn't have a separate youth savings account, but any account can be set up as a custodial account for minors.
This means that the account can be in the child's name, but you as their guardian have control over it until the child becomes 18.
Reasons to Bank with CIT Bank
All the accounts have a low minimum deposit of $100 to open to compensate for not having to pay monthly fees or keep minimum balance requirements.
All the accounts earn high interest rates, some earning tiered and each account is compounded daily so you can maximize your earnings.
Do all your banking online in the comfort of your own home or on-the-go anytime, anywhere.
They have a variety of CD options and even a no penalty one. Unlike most banks, they might not offer no-penalty CDs. However, CIT Bank offers them and allows you to withdraw money after 7 days of account opening.
CIT Bank cuts out excessive fees on all their so you don't have to worry about overdrafts.
CIT Bank offers rewards to high yield savers depending on which account they open, but the more money they save, the higher interest they will earn.
Reasons Not to Bank with CIT Bank
There are no checking accounts so spending has to be monitored by your own means. CIT Bank are more focused on helping you save money to put towards your needs and wants.
Since CIT is an online bank, there are no physical locations so you have to do all your banking online or over the phone.
There are no IRA accounts so those who want to open a retirement account are better off looking elsewhere.
There are no Relationship Rewards or Relationship savings accounts so CIT Bank isn't the best option if you want to keep all your banking in one place.
If you are transferring money, electronic transfers might take a few days to come in.
ACH transactions may be on hold up to about 5 business days, and checks deposited into your account could take up to 7 business days to transfer.
CIT Bank Routing Number
The routing number for CIT Bank is 124084834.
Contact Customer Service
CIT Bank is an online nationwide bank so they have two numbers, one in the United States and one outside.
U.S.: 855-462-2652
Outside of U.S.: 626-535-8964
How CIT Bank Compares
Bottom Line
If you are more interested in earning high yield savings than anything else when it comes to banking, then CIT Bank would be right up your ally.
Even though all their accounts require $100 to open, it's a good investment when you consider how high of an APY each account can earn.
If you open a CD account with CIT, that would be the most ideal decision, but you can also open a Savings Builder or Premier High Yield Savings account to get the most out of your earnings too.
However, keep in mind that when you look for a checking or savings account be sure to look into all the fees charged. Don't focus on the interest rate alone, but on what the account will cost you overall.
If you're interested in banking with CIT Bank, see our list of the latest CIT Bank Bonuses! For more options from a variety of banks, see our list of the best bank promotions!
The post CIT Bank Review: Best Account For You appeared first on Hustler Money Blog.